hi,
I'm having issue of not connecting to internet but my modem indicates that its connected. Modem is sierra mc8781
Tried my SIM on USB dongle and perfectly works. I guess the Rb recognized my modem as indicated on the info.
Would it be on my routing? Refer to attached pic.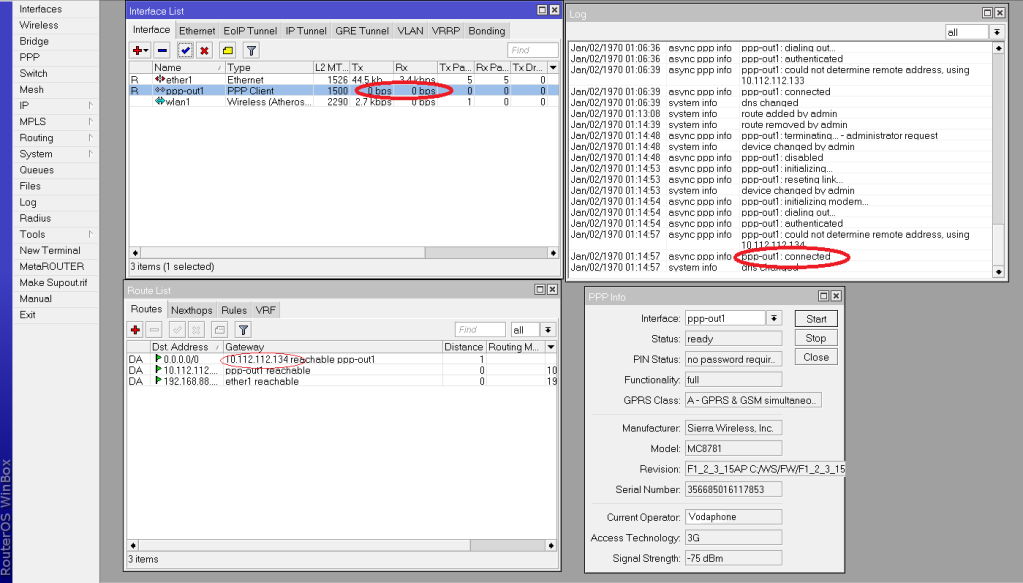 thanks
wirelessguy