In short I think RTL8367 should get a proper support for (at least) VLANs like other switch chips present in RB2011 or RB3011.
RTL8367 is a switch chip included in both RB4011 and RB1100AHx4 as the time of writing. While the default answer for VLANs on the forum for RB4011 is usually "just use CPU" is feasible it comes short at times. Sure, RB4011 is capable of doing a bidirectional 1Gb/s with ease using 2-4% of its CPU but there's a bigger issue at play here: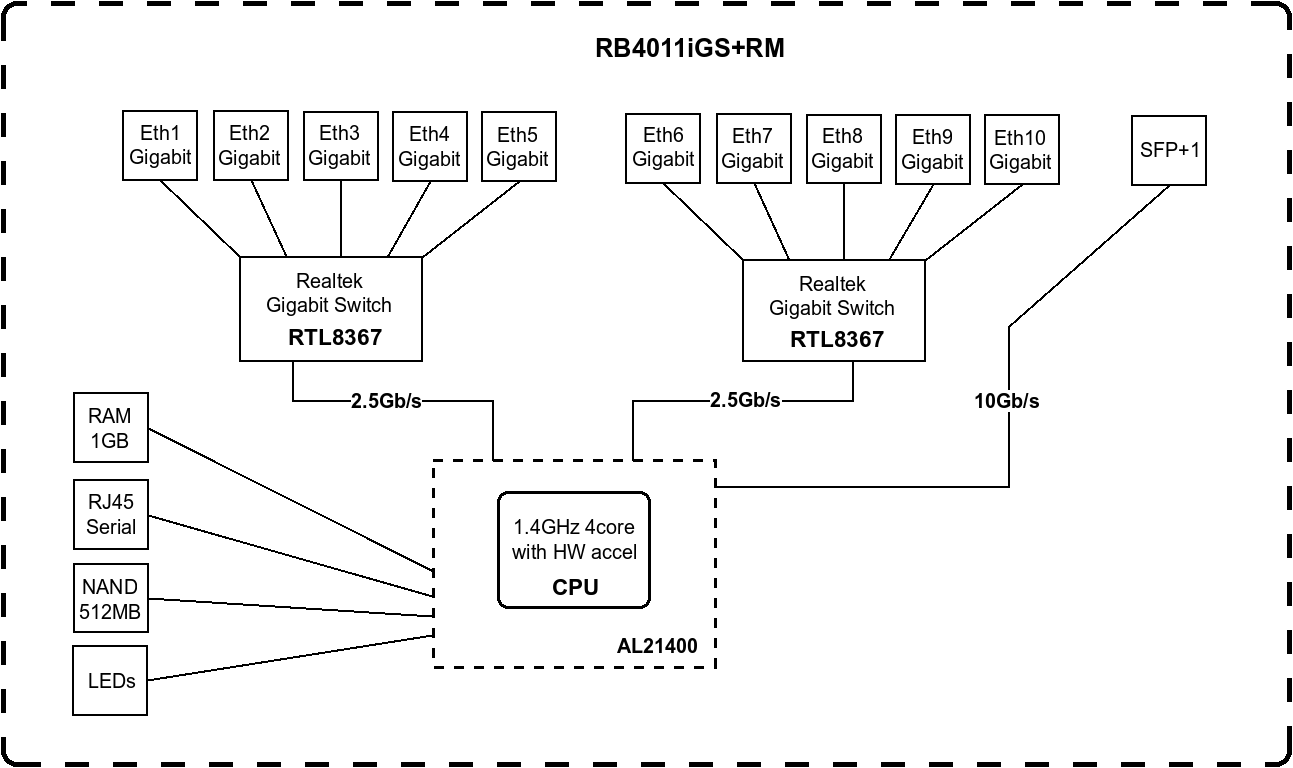 (diagram for RB4011, same applies to RB1100AHx4)
The link between CPU and each of the two RTLs is just 2.5Gb/s. Each of the ports is capable of doing 2x1Gb/s (=10Gb/s). This is a pretty large disconnect - having a proper VLAN support on the switch chip would be nice. While the chip seems to
support up to 32 VLANs
in hardware the functionality is not exposed in ROS.
Can this feature be added to v7? Maybe someone from MT can at least explain why it was omitted? (I saw speculations that ROS uses VLANs internally to get separate ports on RTL but AFAIK these were just speculations)