Hi Everyone,
I am here because I need you help! I am quite a beginner...
I have setup a routing and remote access role on a Windows Server 2012 R2.
I have then set lots of rules on our Mikirotik firewall.
PPTP vpn is working properly but L2TP over IPSEC not at all. I can see some inbound packets on the firewall but the windows server does not receive anything.
I my case the router has 192.168.1.254 and W2012R2 server has 192.168.1.3 for IP.
Here are a copy of the Firewall / filter rules: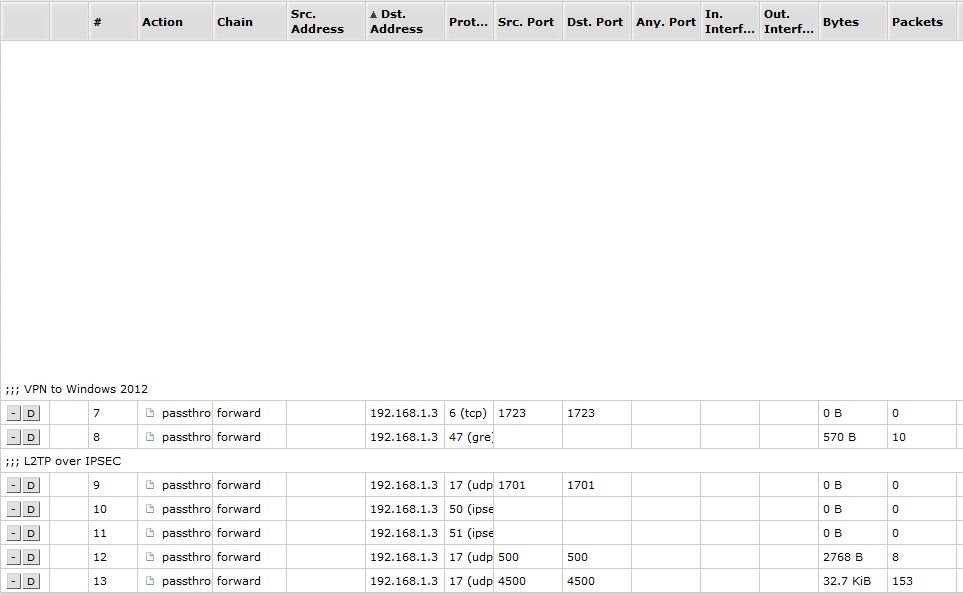 And the NAT tab: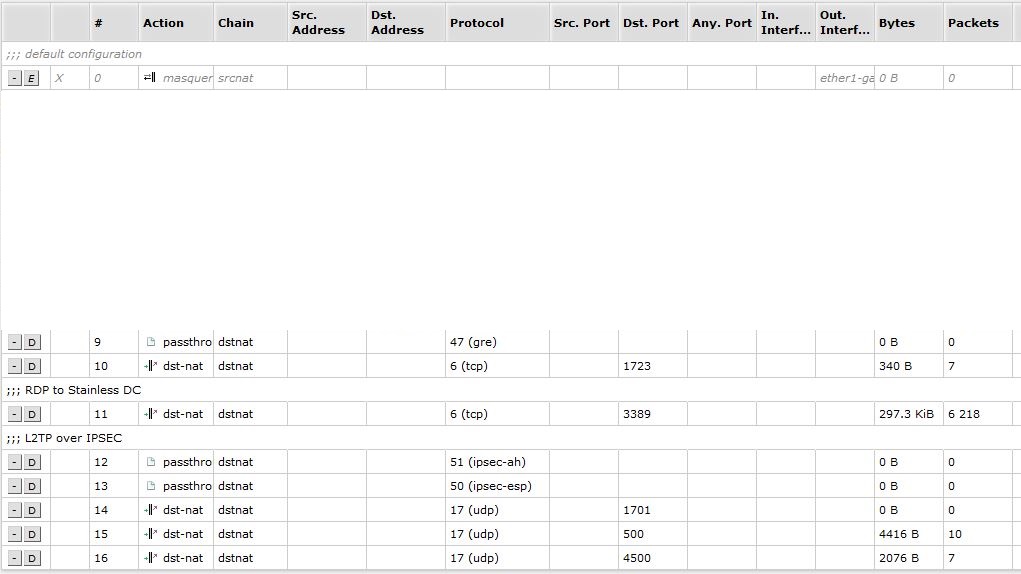 What am I missing here?
Thank you in advance for your help,
Benjamin