Hi Guys,
I have setup a MPLS test bed in GNS3 using CHR's. I have been trying to get a bgp signaled VPLS to work... but I am not getting a full mesh of connectivity. I am trying to create a mesh between PE1, PE2 and PE3. I can see all of the VPLS's up but the mesh between PE1 and PE2 does not seem to work. I am unable to ping between CE1 and CE2 which is supposed to be a layer 2 full mesh network.
We are using OSPF as the underlying routing layer with LDP and BGP VPLS.
This is intended to be a bit of a demo that others can copy as well.
Diagram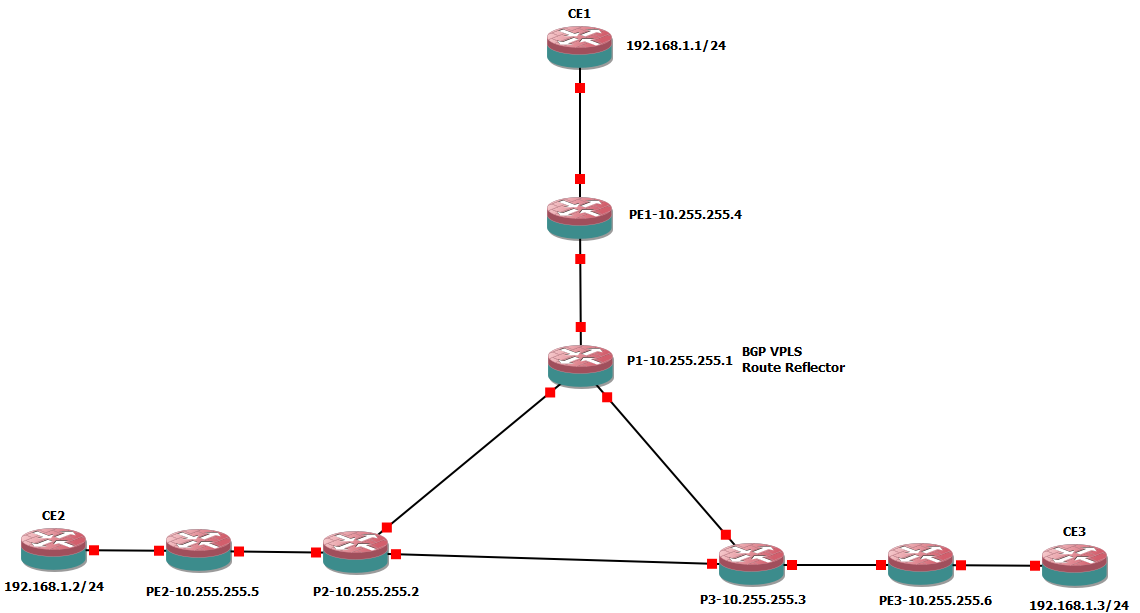 Configs as below:
P1