Hi All,
After so much search and late night RnD, I have come up with a solution for capturing hotspot user log with username and other details. In case there can be any improvement, Please suggest.

We need to add these following script to hotspot user profile.
On Login:
/ip firewall mangle add chain=YourHotspot src-address=$address connection-state=new action=return log=yes log-prefix=$user comment=$user
On Logout: (Without Quote)
 "/ip firewall mangle remove [find comment="$user"]"

Mangle :
/ip firewall mangle add chain=forward action=jump jump-target=YourHotspot

Once its done, It will create custom rules for each user and log the traffic.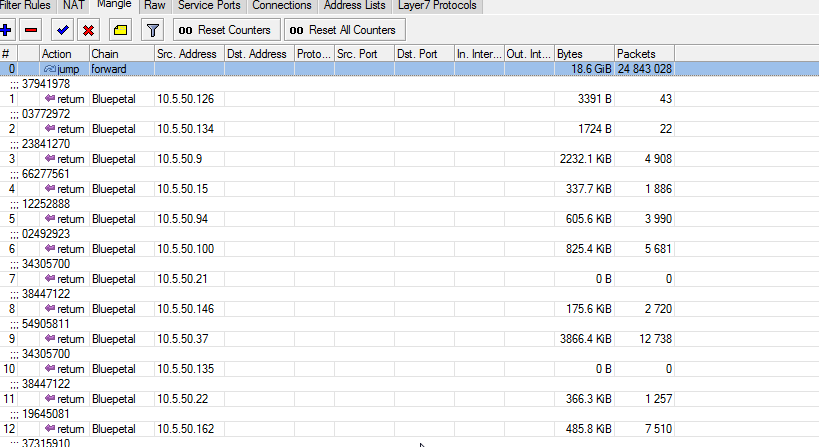 Now you can upload it to your prefered syslog server.
PS- I am working on my syslog server. Once its done I will post the rest of the process.