So i'm very new to VPN's with Mikrotik so i'm sorry if something doesn't seem obvious to me about this config.
Here is my profile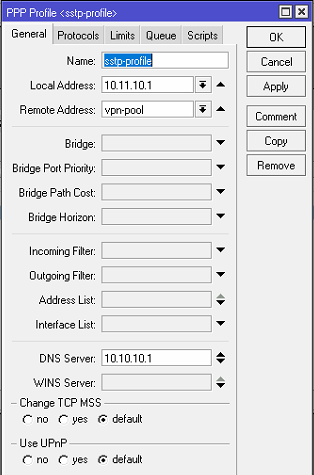 (vpn-pool is 10.11.10.1/24)
Here is secret (only 1 user)
here is my SSTP server config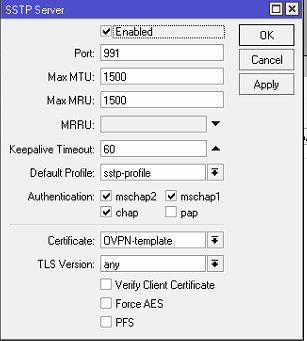 This works fine connection wise but when the windows client connects it gets no default route which i don't know much about the RouterOS system to know why it isn't issuing a default route to the client. The client gets a valid pool address.

I followed the Wiki on Server example since this is a fairly simple setup but i can only get to 10.11.10.1 while connected to the VPN and nothing more. I'm at a loss as to why i'm receiving no default route during the VPN connection.