Hi there!
I have setup a scheduler to send my logs from a yahoo adress every 6h on my main mail adress on protonmail, but I got a random error, approximately 1 event out of 4 failed with the "Error sending email timeout occured" in the logs.
I dont think this is coming from my settings, but am not sure... Can you confirm?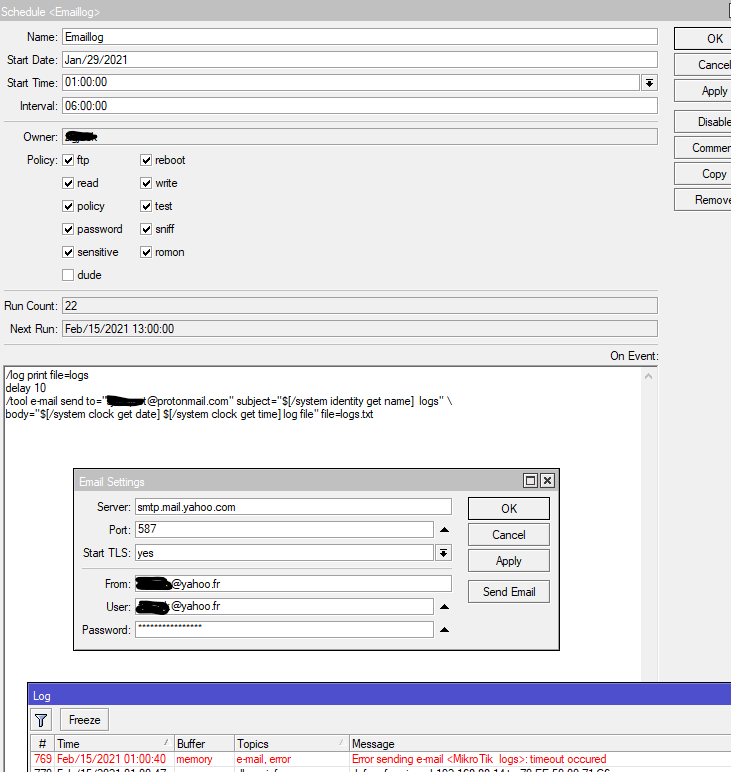 In this case, would the issue be coming from Yahoo? I don't expect such a high rate of error from them...
Any idea or input? :)
Thank you in advance for the help and have a nice day!