So - I have read through some posts and not read any concrete information so I thought I would ask. My ultimate goal is to create a script that sends an email if the UPS goes on batter backup if the site looses power. But first...
I have the USB package loaded and the UPS connected - but I cannot see the USB option for connection. Also - am I correct that virtually any APC or Cyber Power is supported for basic feedback?
Only serial is present...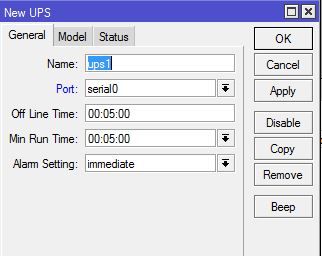 Thanks in advance.