Hello everyone,
I have problem after change some options in wireless card. Change is maked in section Channel Width (from 20/40/80MHz eeeC to 20/40MHz eC), Frequency (from 5825 to 5680), Country (from no_country_set to Serbia).
Problem what I see is: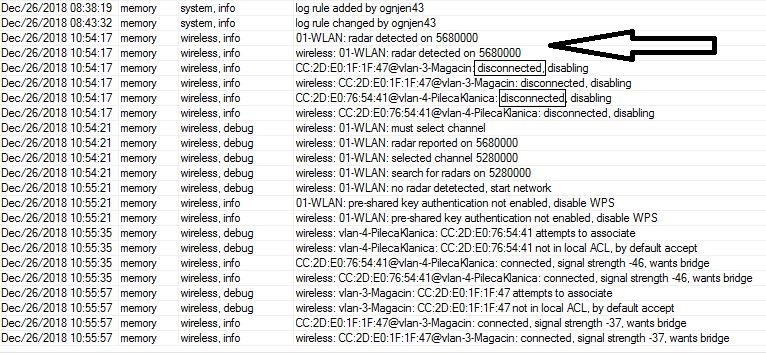 Configure on AP & Virtual AP & Station:
AP (just bridge becouse we have virtual ap)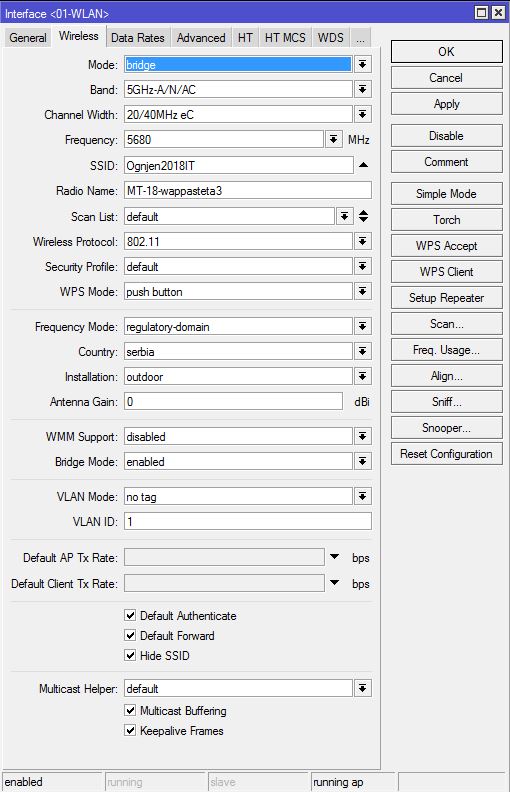 Virtual AP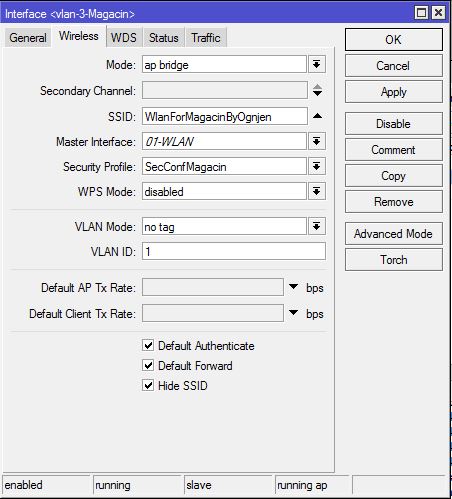 Station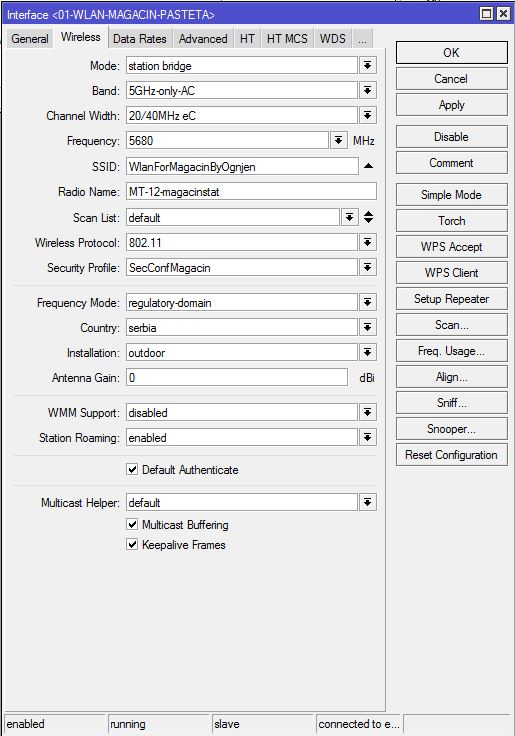 Does someone have solutions to this problem?