Using hAP as CAPsMAN managing wAP LTE AP
Posted: Fri Dec 25, 2020 8:13 pm
What would be the easiest configuration for a network where the internet comes in through a wAP LTE which also serves as a CAP managed by a hAP which also serves as a CAPsMAN and is connected to the internet through the same wAP?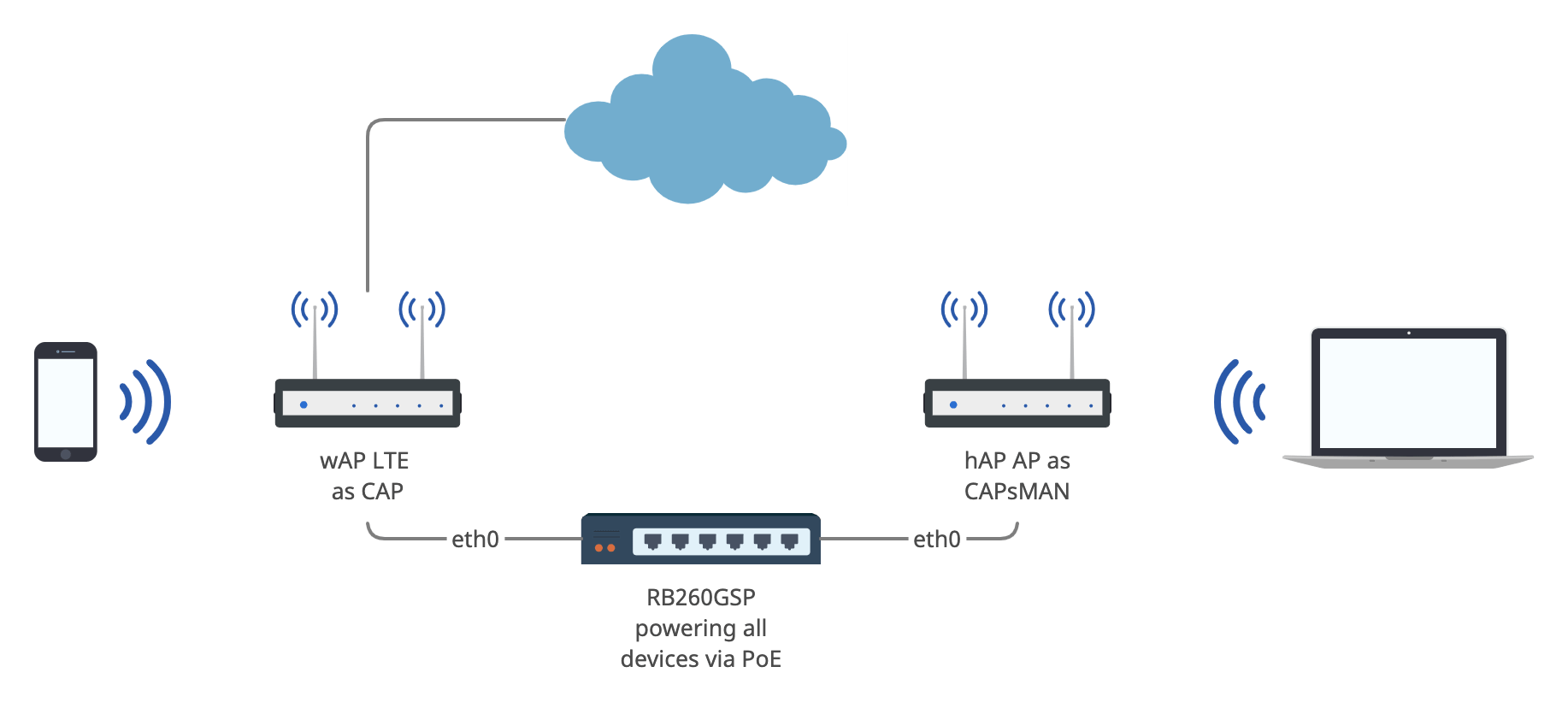 Design considerations:
hAP is physically accessible from the ground so it should serve as the main device in case it needs a Netinstall or a manual reset.
wAP is placed on a pole above the ground and preferably never needs to be serviced.
All network devices powered through PoE for simplicity.
Questions:
Can wAP do LTE passthrough to hAP and serve as a CAP at the same time? Will it work with a vlan interface for the passthrough?
Is is a significant bottleneck when wireless clients connected to the wAP AP reach out to the internet through the hAP which in turn connects to wAP?
Is it possible to use hAP as the DHCP server for the network and make it use wAP as the gateway to the internet? How to configure that?
Please let me know if I'm overcomplicating this and if there is a simple configuration for this kind of a setup. Thanks!