Okay guys, I've been on Mikrotik for years now and know it inside and out, except I don't have a grasp on wireless stuff completely yet. I just put up my first backhaul 2 weeks ago - 20km! Woo Hoo I tell myself.
433ah w/ XR5 on each end
PacWireless GD5W wideband grid dish, 28db
Ive been struggling over low signal strength since installation. -76 is the best I could get, with -80 being the average. That's horrible I tell myself, must be something blocking the signal, or these antennas suck. Well out of the blue last night, without touching ANYTHING for days, I see this: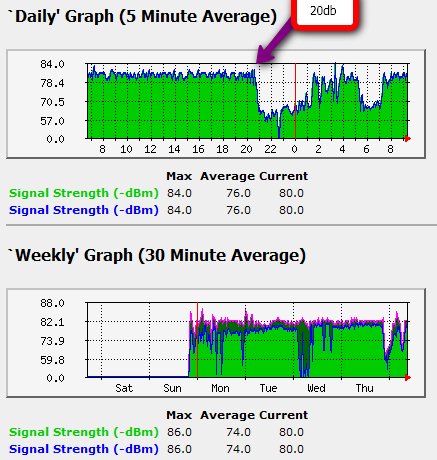 Excellent signal, -60db! Nothing changed that I have control over, so what happened? We'll some thoughts I wanted to bounce off the 'team':
1 - The data center side is on a huge roof thats metal, although I am 15 feet above it.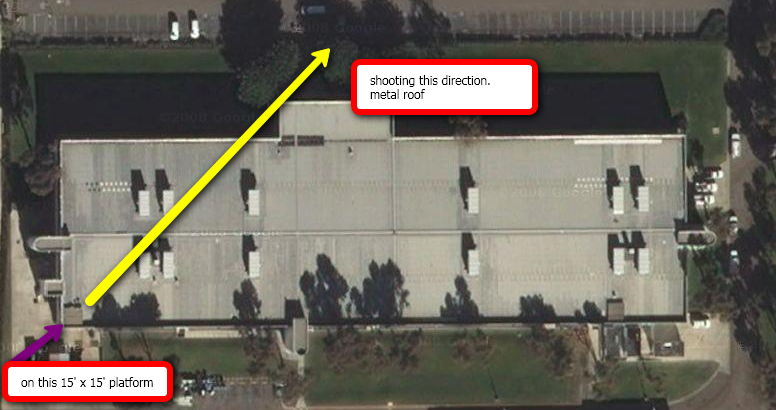 2 - I am shooting over an air conditioning unit, as shown in the picture, but I believe I am 4-5 feet higher than it still.
3 - RadioMobile shows a good view of the link, about half way there is a community that I probably am just barely shooting over.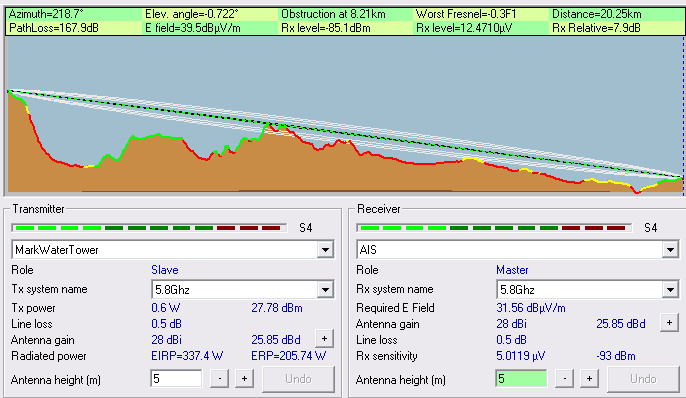 4 - At first I thought I was just getting into the fresnel zone and was going to find another option. Now last night the signal increases by 20db and is giving excellent performance.
5 - Without even touching anything the signal is affected - but why ? My guess is that there is noise - but every single channel gives me the same results, if I can get connected on them that is.
6 - Noise floor before and after this is the same, -102db average.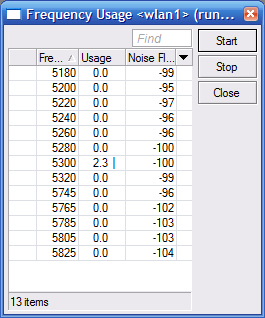 So how do I go about tracking down what's crushing the signal across the entire spectrum ?
One side is on a water tower, however moving 100 yards either way doesnt seem to help: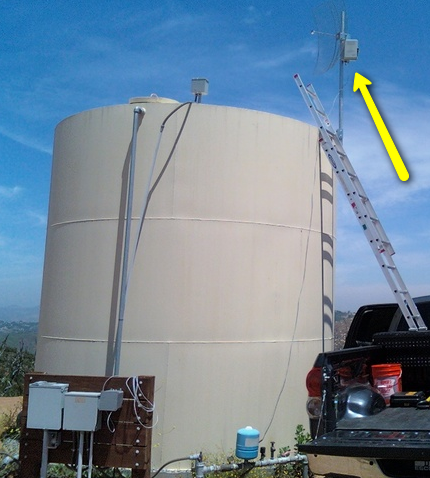 And the other side on the data center: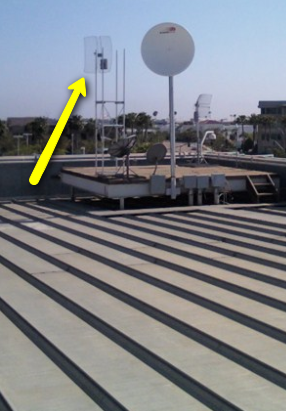 Any help troubleshooting would be appreciated.