hey guys, I am a client of my buddy who actually operates in our area. he allows me a login with winbox to adjust my own satellite when the wind blows it out of whack. I live in a valley with alot of wind so this happens alot lol. anyway, my question is this. when i login to winbox to re-align my satelite and grab the best possible signal, i get it up to reasonable speeds as well.
This is my issue, i get the following reading which you can see in the image below: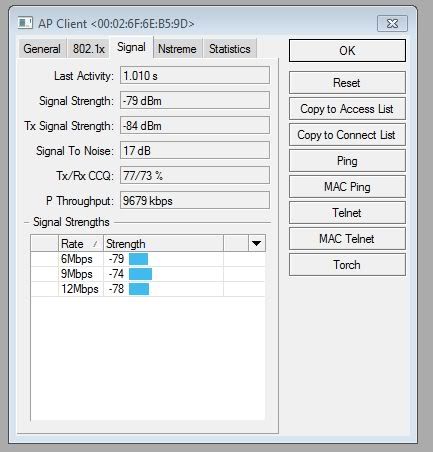 now, once i get that signal to set pretty steady, i try a speed test and i am only getting a download of .50 mbps and an up of about .47 mbps. I am no math genius, but doesnt that make my connection like a 56k freakin connection?
what are some of the things i may be overlooking to open up my connection speeds. its almost un-bearable to surf the web. especially becuase i have 4 other devices in the house running off the wireless router.
any and all help here would be appreciated. thanks in advance for all responses.