Hi there,
i have some problems with adding a wireless network for guests to my network setup, which manages the wireless aps via capsman. The CAPSman manager switch has a direct connection to the OPNSense Firewall with one 10 Gbit/s cable. So, i want to add the guest network separated by VLAN from my LAN without changing the config of the LAN. It should be like that: Guest VLAN with ID 20, LAN untagged (=VLAN trunk).
After adding a VLAN to OPNSense and CapsManager i can ping between both devices, but i can't get the APs working, because i don't know how to setup the datapath without using bridges.
I attached an simple overview of my setup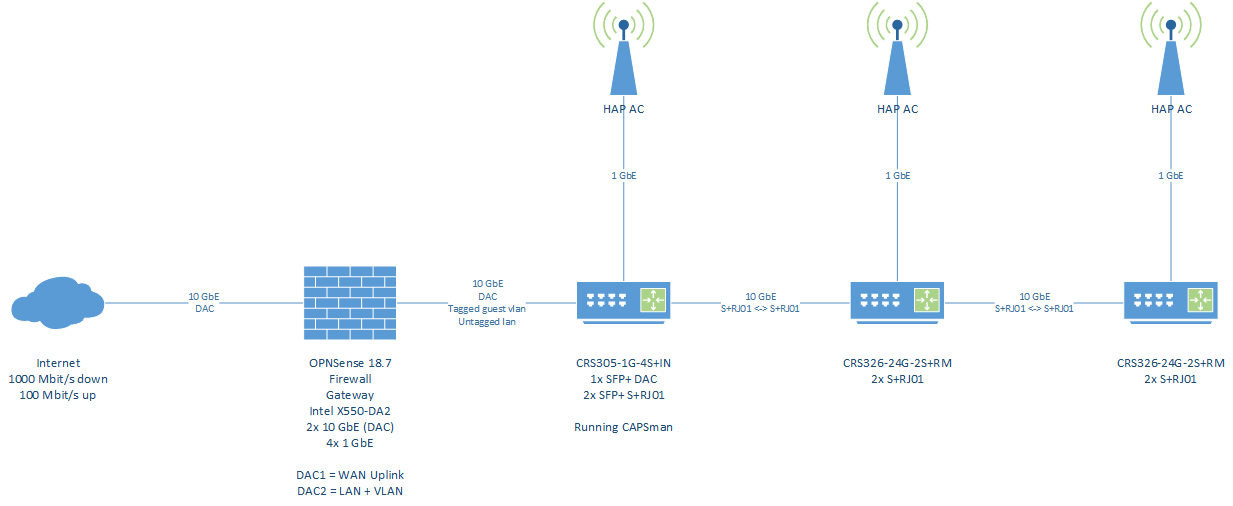 How can i solve that ?