Hi!
First of all I need to send thanks to Chupaka for it's Delphi API library.
Here I'm introducing my MtkManager, a tool which will help us to upgrade RouterOS and firmware in several RouterOS devices with a few clicks.
I don't know if there it's published a similar tool.
I know there it's the Dude, but I need to download first all of the npk files for all the architectures I have, copy the files to one folder and I will use my connection to send the npk files to all the devices. I prefer the devices himself do it's custom download and apply it. I don't use my internet connection and I don't need to search, download and move the npk files to it's place.
The application it's yet on alpha stage and I need to add the chance to set the login/password for each device.
Mtkmanager allows:
- Check each RouterOS device, detect if it needs a RouterOS upgrade or firmware upgrade.
- Do the remote upgrade of RouterOS, firmware or both
- Reboot now the device
- Schedule a reboot for the device.
I need to finish some questions before start the betatesting, and I'm creating this post to know if someone wants to test it when I finish some loose ends.
Regards,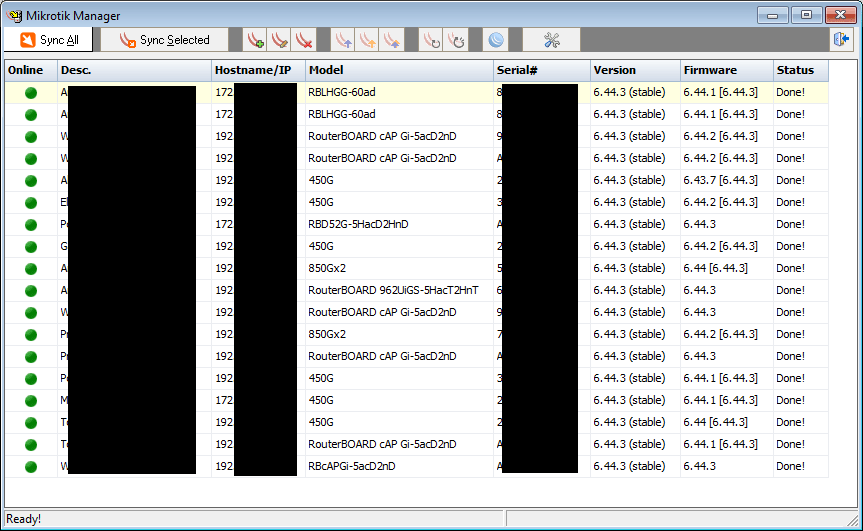 Video of operation
https://youtu.be/eBH-hZrrwOU